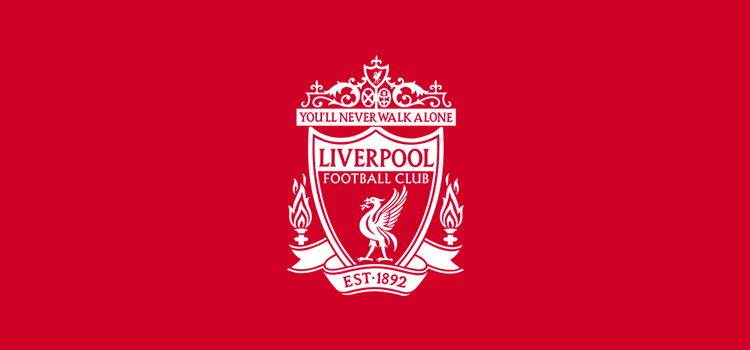 The number 7 shirt is steeped in history at Liverpool Football Club, with some of the club's most iconic players bearing the figure on their back. Other players have worn the number, such as one of the best Australian's ever to feature in the Premier League, Harry Kewell, as well Nigel "son-of-Brian" Clough, who played as the number 7 during his 44 appearances for the club. It was also the number on the back of Robbie Keane's shirt during his disappointing spell at his boyhood club. The number is currently held by James Milner, the veteran midfielder who has surprisingly morphed into Liverpool's very solid, first choice left back. The following are some of the well-known Reds to have been granted the number 7.
Kevin Keegan is a one of the most well-respected player-cum-managers in the history of British football. Having impressed at Scunthorpe United, the club where he played his youth football, Keegan was signed by Liverpool as a 20-year-old for a fee of £35,000. He made his debut in 1971 against Nottingham Forest and immediately made an impact, scoring after just 12 minutes. He started his career as a midfielder but was eventually moved up front. Keegan went on to make 323 appearances for Liverpool, scoring exactly 100 goals in the process. He also won seven major trophies for the club, including three First Division titles. When Liverpool won the FA Cup in 1974, Keegan scored a brace in the final as the Reds overcame Newcastle United 3-0. In his final season for the club, 1976-77, Keegan helped them win a prestigious double which included a league title and Liverpool's first ever European Cup.
Keegan eventually left the club in a search for a new challenge as he was sold to Hamburger SV for £500,000. He left behind a legacy at the club and shared the passion that most Liverpool players have. He was quoted as saying, "When they (the Kop) start singing 'You'll Never Walk Alone' my eyes start to water. There have been times when I've actually been crying while I've been playing." He was replaced by Kenny Dalglish, the next player on our list.
Kenny Dalglish is a name that is synonymous with Liverpool in fact, King Kenny has recently had a stand at Anfield named after him. He was signed from Celtic in 1977 and spent the last 13 years of his playing career at the club. The fee of £440,000 was a British record at the time. Dalglish scored on his league debut against Middlesbrough and bagged the sixth goal as they beat Keegan's Hamburger SV 6-0 in the second leg of the European Super Cup. He scored 31 goals in all competitions during his first season and helped the club win their second European Cup in as many years. In his second season he found the net 21 times in the league but then began to struggle for form as it took him the following two season to reach that tally again. After Ian Rush was signed in 1980 the two formed a prolific strike partnership as their individual playing styles complimented each other almost perfectly. Dalglish eventually retired in 1990 at the age of 39, making him one fo the oldest players to play for the club. He finished with a tally of 172 goals making him the seventh highest scorer in the clubs history. He won a plethora of trophies during his playing career, including six league titles, four League Cups, three European Cups and one FA Cup.
Dalglish has spent two spells as manager of Liverpool, totalling to nine years. During that time he also won three league titles and two FA Cups, although some of them were as a player-manager. He has also maintained a working relationship with the club and has served time on the board. In 2017 his continued contribution was recognised at the Centenary Stand was renamed the Kenny Dalglish Stand.
We now move into the slightly more controversial side of the number 7 shirt. Steve McManaman was born and raised on Merseyside, originally an Everton supporter, he was picked up by Liverpool as a 14-year-old. The athletic right-winger made his first team debut at 18 years of age when he came on as a substitute against Sheffield United in 1990. He worked heavily with John Barnes as the Liverpool management saw him as a natural replacement for Barnes. McManaman's first goal came in August 1991 when he scored a divining header against Manchester City, the team with whom he would finish his career.  His breakout season in 1991/92 saw him make 51 appearances across all competitions, which was mainly due to Barnes missing most of the season with an Achilles injury. He also won his first piece of silverware for the club, following their victory over Sunderland in the 1992 FA Cup final. He was the youngest player on the pitch but was still awarded the Man of the Match award after assisting the second goal in the 2-0
win. The only other medal that McManaman picked up during his time with Liverpool was the League Cup in 1995. The final was known as The McManaman Final after he got both the goals in the 2-1 win over Bolton. In the 1995/96 season, he registered 25 assists, more than any other player in the Premier League and was rated as one of the best English midfielders to ever be developed.
However his career was not without controversy. In the 1993/94 season he had on on-field bust up with Bruce Grobbelaar in the Merseyside Derby after a poor clearance from Macca led to an Everton goal. He was also part of the media-dubbed "Spice Boys", a name that was given to a group of Liverpool players after their fame increased and tales of "lad culture" began to emerge. Despite his poor form on the pitch he was still cashing in off of it with modelling contracts and very wild lifestyle. The team was built around McManaman, who was now in a more central midfield role, so when his form faltered the whole team suffered. He eventually left for Real Madrid in 1999.
You have got to be a world-class player if you can be involved in three biting scandals, be banned for racial abuse, swear at opposition fans, cheat in a World Cup quarter final (the list could go on) and still be adored all over the world. You must know that I am talking about Luis Suarez, the final player on our list. He moved from Ajax to Liverpool in January 2011 for a fee of £22.8million, a club record for only few hours before Andy Carroll joined for £35million. Suarez scored on his Liverpool debut, bagging a 79th minute goal in front of the Kop after coming on as a substitute against Stoke City. He had a fairly quiet first one and a half seasons in red, scoring just 15 goals in that time. His only medal for Liverpool came in 2012 when Liverpool beat Cardiff City in a penalty shootout in the League Cup final. Suarez took a liking to Carrow Road and scored two consecutive hat-tricks against Norwich City in the 2011/12 and the 12/13 seasons. He scored 23 league goals in 2012/13 leaving him second on the Premeir Leagues top goalscorers table. He bettered that tally the following season, scoring 31 league goals in just 33 appearances. He was consequently voted the PFA Player of the season, becoming the first non-European to do so. Ahead of the 2014 season he signed for Barcelona for £65million and left Liverpool on very good terms and still maintains a healthy relationship with the fans as well as his former captain, Steven Gerrard.
Join me next week as I move to a more defensive side and take a look at the good, the bad and the ugly players who have donned the number 2 shirt.