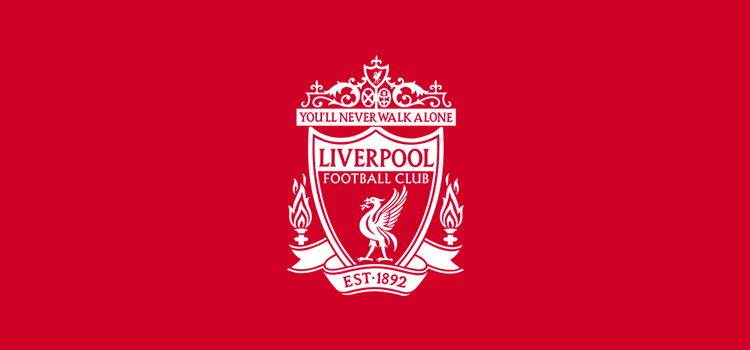 First of all, I must start by apologising to all those who thought they were coming here for a more defensive update. Last week I promised a look at the history of the number 2, but thanks to the recent signing of Mohamed Salah, I thought it would be fitting to delve into the number 11 instead. Liverpool finally announced the signing of the pacey winger last week, for a club record fee of £39million, although that is expected to rise.
The number 11 shirt has been worn by a few quality players, a large number of average players and some truly forgettable players…Albert Riera or Oussama Assaidi anybody? Jamie Redknapp wore the number during his impressive 10-year spell with the club in the 90s, when he made 237 league appearances. I'll go into more depth with Robbie Fowler once I get to the number 9, but Fowler chose the double one when he returned to the club for a second go in 2006. Fowler scored eight goals in 30 league appearances the second time around. The little Israeli, Yossi Benayoun was a master on the ball during his time in red. He ran the game from the midfield, and his vision, creativity and skill helped Liverpool win games on numerous occasions. Sadly, he left the club for Chelsea, and will now forever be mentioned in the same ushered tone as Fernando Torres and Raul Meireles.
The Argentinian Master (no, not that one) was one of the most loved foreign players to play at Anfield. Maxi Rodriguez was an instant fans favourite. His pace down the wings and impressive eye for goal meant that he was adored on Merseyside. Had he stayed at the club for more than two seasons, he may have been deserving of his own paragraph, but for now this will have to do. When he left the club, Maxi wrote an open letter to the fans where he described Liverpool as "not just a great club but also a great family."
The first player on this list is Graeme Souness, The Great Scot himself. Souness was brought into the side in 1978, part of major reinforcements made to the club after they won their first European Cup. His first goal for the club came against Manchester United, a month after he signed for a fee of £350,000. The volley, from inside the box, later went on to be voted as goal of the season by the Liverpool faithful. At the end of that season, Liverpool won their second European Cup. The final, against FC Bruges, finished 1-0, with Souness assisting Kenny Dalglish for the decisive goal. Liverpool completed the double as they also finished as First Division champions.
Souness was awarded with captaincy of the club in 1981, as reward for continued success and dedication to the club. Under the Scotman's leadership Liverpool won three more league titles and one European Cup, Souness' third in total. He scored a penalty in the decisive shootout against Roma in the 1984 European Cup final. He left Liverpool to join Sampadoria in 1984, for a fee of £650,000. He finished with 358 appearences for Liverpool, in all competitions.
Czech-superstar, Vladimír Šmicer makes this list mainly for his performance in the 2005 Champions League final. Šmicer arrived in 1999 and originally played in the number 7 shirt. However he would later switch to 11 upon the arrival of Harry Kewell. He played a major part in Liverpool's "treble" winning season in 2001, but sadly injury would take its toll on the remainder of his career at Anfield. Although he always gave his best for Liverpool and he would score several important goals, the decision was made that 2004/05 would be his last for the club. His final game took place in Istanbul, where he started the clash on the bench. An injury to Kewell meant that Šmicer would enter the fray after just 22 minutes. He went on to give the performance of his life and scored the second goal in Liverpool's legendary comeback.  He struck a hopeful looking shot from 20-yards, which ended up nestled in the bottom corner of the net. As the encounter entered a shootout, Vladi scored the winning penalty with the final kick of his Liverpool career. Šmicer eventually joined Bordeaux having made 184 Liverpool appearances.
If I was to say a terrible top-knot, the whitest of teeth and an inability to keep his shirt on, who would you think of? Of course it's one half of Liverpool's Brazilian duo, Roberto Firmino. He was initially signed in 2015 for £29million and seen as a perfect replacement for Raheem Sterling, although Brendan Rodgers seemed reluctant to play him. However, since then he has gone from strength to strength under Jürgen Klopp, and has to date scored 23 goals for Liverpool. His most impressive stat, however, is that he has been booked for "excessive celebration" more times than any player in Europe's top five leagues. A grand total of seven times. After the signing of Mo Salah it was announced that Firmino would be wearing the number 9 shirt next campaign. This left many fans disappointed as they have already bought replica Firmino 17/18 kits. In an incredible act of fan-loyalty and respect, Bobby has offered to hand-sign any such shirt, showing why he is a current favourite among many Reds fans.
Join me next week as I (hopefully) take a more defensive approach to the series and look at the history of the number 2 shirt…unless of course any new major signings are announced. Get in touch with us if you have any special mentions you'd like to see next Wednesday.