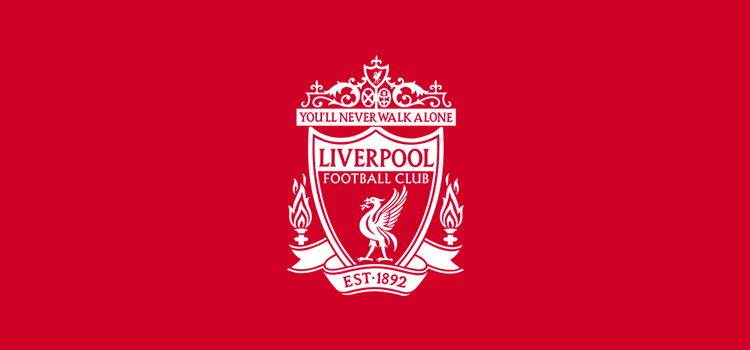 In the wake of the joyful end to Liverpool's 2016/2017 Premier League campaign, fans have an unusual opportunity to reminisce with a smile on their face. Spirits are high in the red half of Merseyside as Jurgen Klopp's men made a return to the UEFA Champions League. With the season being such a success, there are numerous candidates that could've been nominated for player of the season. Thus narrowing it down to four was more difficult than I imagined, your nominees are:
Adam Lallana
After his big money move from Southampton in 2014, Adam Lallana never really seemed able to win over the majority of Liverpool supporters. Once Jurgen Klopp was announced as the new manager in October of 2015 fans thought the writing was on the wall for the Englishman's time at the club. On the contrary however, the German immediately made Lallana a central component to his side. It's been almost two years and he's gone from strength to strength ever since. The silky midfielder registered eight goals and seven assists in thirty-one appearances this season, no mean feat considering his move to a deeper midfield role. In addition to his end product he's been labelled by his manager as his "hunter", the man who's always ready to start the press and covers every blade of grass. His guile in midfield was missed when he was unavailable and was felt immensely when he featured. This season was a true breakout for Lallana, and he has a crucial role to play in Liverpool's immediate future.
Sadio Mane
Probably the front-runner for this award. It's crazy to think that there were plenty of eyebrows raised when Liverpool splashed out an excess of 30 million pounds in order to bring the winger over from Southampton. Maybe his name wasn't as glamorous as Mario Gotze but he proved to be the perfect signing for this team. In the first seven months of Klopp's tenure you could see glimpses of brilliance in the way his side were playing but they always looked one-dimensional. Coutinho, Lallana, and Firmino are fabulous footballers but all have similar skillsets and none have any pace to get in behind a defence. In steps Sadio Mane and Liverpool's attack immediately looked like it came out of an extreme makeover. The guile of the aforementioned trio, blended in with the raw pace of Mane was frightening. The Senegalese international picked up thirteen goals and five assists in twenty-five league games this season. The biggest evidence of the winger's impact at the club is probably how glaring his absence was whenever he was unavailable. You could very easily make the argument that had he not left for the African Cup of Nations or picked up a nasty injury in April, Liverpool would have comfortably finished in the top three.
Georginio Wijnaldum
Definitely the most unexpected of Liverpool's summer signings. After a good season for relegated Newcastle in which he notched 11 goals from the left wing, no one really knew what Klopp had in mind when he signed him. Thought of by many as just a winger with some tricks and an eye-for-goal, no one expected what was to come. Early in pre-season it was made obvious by the manager that he wanted Wijnaldum playing in a central midfield role, a role not many knew he could even play. You would be forgiven for thinking that Jordan Henderson was going to have to do a ridiculous amount of defensive covering due to Wijnaldum's lack of defensive nous but you would be wrong. The Dutchman showcased abilities that did not belong with someone who spent all of last season playing on the wing. He had an engine that matched that of Lallana's, he wasn't afraid to get stuck in a tackle, and he had incredible strength that was showcased whenever he shielded the ball from an opposition player. On top of his all-round midfield play, he ended the season with nine assists and six goals in the league. A very solid season for the always smiling midfielder.
Philippe Coutinho
Signed in January of 2013 for a meagre 8.5 million pounds, Coutinho quickly set Anfield alight and made known to the world just how much of a bargain Liverpool had gotten off Inter. In spite of his brilliance, inconsistency was the main blemish on his time in England. Exemplified by his inability to register double-digit goals or assists in a single league season. He began this league campaign with a bang, scoring a brace at the Emirates as his side ran out 4-3 winners. His brilliant form continued into November with the Brazilian racking up five goals and five assists heading into a home match against Sunderland. Early in the game he picked up an ankle injury however, and he was out until late January. The injury unfortunately dealt a pretty massive blow to his season. You could see in the weeks immediately following his return that he wasn't quite back to his best yet and patience was needed. He was brilliant in February's 2-0 victory over Spurs and signs were pointing towards his form returning and within a few weeks he was truly back to his scintillating best. In the thirteen games following the victory over Tottenham, the little magician racked up eight goals. A goal scoring return never before seen from him since his arrival. It's not a stretch to say that if Coutinho wasn't around when Liverpool lost Mane in the Merseyside Derby, they could've kissed top four goodbye. This was a breakout season for Coutinho in many ways, he showed that he can be counted on for a consistent goal threat, he proved that he can still be magical when asked to pull the strings from a deeper role, and he reminded everyone towards the end of the campaign why he's still the main man at Anfield.