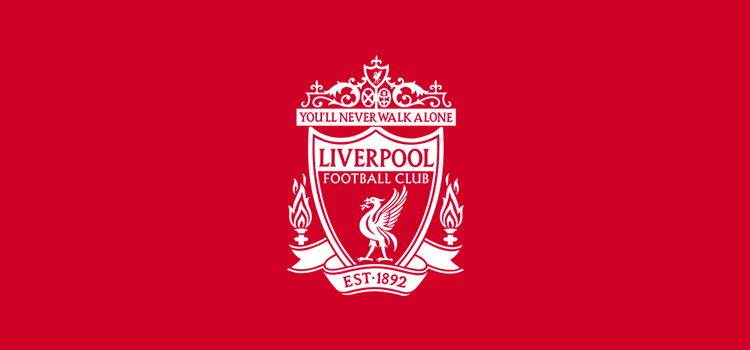 Liverpool fans gathered in their numbers outside the Hilton Hotel in the city on Thursday evening, with the knowledge that four club legends would be making an appearance. Many of the Anfield faithful could grab a quick photo with Ray Clemence, Joey Jones, Phil Neal and Terry McDermott as they made their way into the venue, where they would later be meeting and greeting a select few, before giving an insight into that famous night in 1977.
It is a night that will live long in the memory of many Redmen, but none more so than four vital members of that extremely successful period for the club, comprising countless trophies including the 1977 European Cup, where this specific event was commemorating the 40th anniversary of that magical night in May.
After highlights of that tremendous 3-1 victory over German giants Borussia Monchengladbach were splayed across the big screen, and a delicious meal was served up to many eager Reds, the entire place burst into song, culminating in a boisterous rendition of 'You'll Never Walk Alone'. Not long after, the legends made their way onto the stage amid rapturous applause and chanting, with brief introductions followed by intriguing questions by the voice of Anfield himself – George Sephton – the country's longest-serving stadium announcer.
With drinks flowing, the rowdy crowd were quickly settled down as their living legends began with their stories and anecdotes from years gone by. Ray Clemence – winner of every major trophy in England and Europe with the exception of the Cup Winners' Cup – took control of the mic and immediately cited the significance of that quarter final victory over a formidable Saint-Etienne side; "Once we beat them, we felt we could beat anybody".
An extremely humble Joey Jones meanwhile revealed the words he couldn't believe were true when Bob Paisley sat the Wrexham player down and simply said; "Do you want to play for Liverpool?" The left-back only one had one answer and snapped up the opportunity to represent the club he supported, while later mentioning his adoration for the memorable banner unfurled by Liverpool supporters that night saying "Joey Ate The Frogs Legs, Made The Swiss Roll, Now He's Munching Gladbach", which consequently made the rounds again on Thursday night, along with its legendary creator.
An outspoken Phil Neal focused on his 82nd-minute penalty in the final, admitting sheer relief over anything else when the ball finally hit the back of the net, having changed his mind when face to face with the extremely formidable Wolfgang Kneib, who stood tall at 6 foot 4 inches between Neal and the goal.
Local lad and class act Terry McDermott then silenced the room with not only his words but his sheer presence, with fans utterly grateful for his extensive list of honours at the club, including three European Cups and six First Division titles; "We didn't have a great dressing room, we had an unbelievable dressing room". The blunt phrase hit home for some as they then remembered the somewhat bleak recent years, however McDermott took us all back to the past as he reminisced of the booze-filled celebrations that followed that night…and the night after that…and even a couple more after that…Even Tommy Smith's testimonial was a blur as Terry and his team-mates showed up to the game in, shall we say, unruly circumstances.
Questions soon followed from eager members of the Liverpool faithful, with many wishing to know exactly what these former players think of the current side. As one of the youngest audience members, I was not only inspired by what these men represented, but I also felt slightly taken aback and dare I say embarrassed as I compared their stories of success to the few I have witnessed in my lifetime. Of course, I still have so much respect for the current side and most of those involved with the club, yet I couldn't help but feel slightly ashamed at the fact that I haven't yet witnessed Liverpool winning a title, with the sole Champions League victory still my greatest moment as a fan of this wonderful club. I am of course lucky to have lived through such a magical moment, yet as I heard tales of winning titles, FA Cups and European Cups every other year, I was left feeling slightly dejected.
I not only felt bad for these legends themselves who were facing questions of current mishaps rather than their joyous moments, but their views are key and are justifiably well-respected by the Liverpool fans who recognize what the likes of Clemence, Jones, Neal, McDermott and countless others at that time have done for the club. A tiny part of me also sympathized with many of the countless loyal fans I had the pleasure of meeting, with several having made the trip to Rome in 1977 to see witness Liverpool's first European Cup first hand.
I was, however, given great comfort in the fact that Clemence sees a bright future ahead. Alluding to a lack of consistency and defensive issues as reasons for recent struggles, while also addressing the difficulty to compete with clubs spending more and more money on players, he does strongly believe that "we've got a manager with a passion for the club". The former goalkeeper is evidently aware of the huge shift in the nature of football since he last pulled on the famous jersey, but remains adamant that this 'passion' is an essential aspect to success at any team, and none more so than Liverpool Football Club.