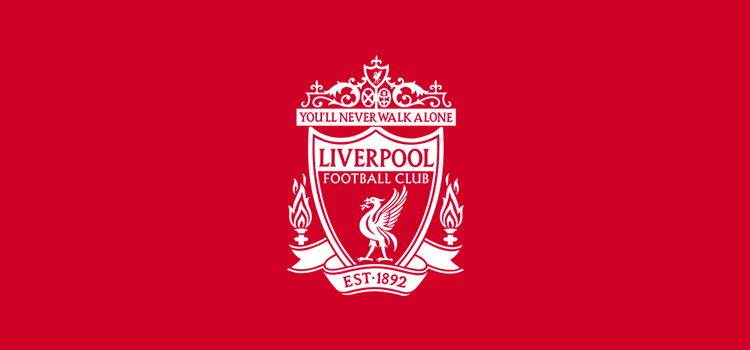 Liverpool actually managed it. There were times when it was tetchy. There were times it looked nailed on. There were even times when it looked like we might have gone all the way. But, at the end of the day, the minimum objective was achieved. Liverpool qualified for next season's Champions League.
There was a lot to admire about Liverpool this season. They showed character, composure, and class to get over the line. There were also times they were devoid of ideas and looked like they had no plan B. Here we are going to examine the games that made, and some that nearly broke, our campaign. You may think it's a bit negative to look at our losses but fear not, I have managed to put a positive spin on it. All these games, I believe, I had a massive impact on our finish in the top four in one way on another. So sit back, relax and prepare to be infuriated all over again.
Arsenal 3-4 Liverpool, Premier League, Sunday 14th August 2016
I would never usually pick the first game for something like this. It's never a good indicator of where the team is going as everyone is still settling into new roles and positions, especially recent arrivals. That being said, this seemed like a massive moment in our season. The reds are traditionally poor at the Emirates. We had previously only won there once since Arsenal left Highbury. The last time we beat the Gunners on their own patch was in the 1999/00 season. So to go there and put in this type of performance was mightily impressive. When Theo Walcott put the home side ahead, it looked like the same old story would repeat itself. Philippe Coutinho equalised with a stunning free kick just before half time though and put us ahead early in the second half. Adam Lallana then extended our advantage before Sadio Mane scored what would be the winner with a fantastic finish after a mazy run. Goals from Alex Oxlade-Chamberlain and Callum Chambers weren't enough for Arsenal to get back into it and Liverpool went onto win for only the second time at the Emirates.
There was a lot to be impressed about with Liverpool in this game. They were extremely effective going forward and looked deadly whenever they got near the goal. What was most impressive though was their grit. Arsenal were not particularly bad that day. Liverpool were just awesome. When Arsenal pulled it back to 4-3, you could sense the writing may have been on the wall. But it wasn't. Even with our 4th choice, newly signed centre-half, we looked fairly comfortable. This game also displayed the talents of Sadio Mane. A lot of people moaned over the £35 million price tag. But after this game, a lot of people were saying, "ah, I get it now." His pace and dribbling terrified Arsenal, and his finish was sublime. This could have put an early dampener on proceedings. But you could tell even at such an early stage that something had changed.
Liverpool 4-1 Leicester City, Premier League, Saturday 10th September 2016
It was clear from the off that Leicester City were not going to be the all-conquering force they were the season before. The magic had worn off and Claudio Ranieri had somehow lost his players trust, as would soon become apparent. But Liverpool had a job to do and Christ did they do it. Roberto Firmino opened the scoring for the home side 13 minutes in after a cool assist from James Milner. Sadio Mane continued his smooth start to his Liverpool career, doubling our lead to round off a fantastic team move. Jamie Vardy netted what would be a consolation after a sloppy pass by Lucas Leiva, who was playing centre-half in this game, across his own box. But that didn't discourage Adam Lallana who smashed home from inside the box after Gini Wijnaldum laid him off. Firmino completed the scoring in the 89th minute when Mane used his electric pace once again to beat Kaspar Schmeichel to a loose ball and square to the Brazilian forward, who had an empty net to roll it into.
Leicester were reigning champions at this point and playing their first ever Champions League game the following Wednesday night. But that isn't why I have chosen this game. This was the first time we saw the devastation this Liverpool side could truly cause to lesser opposition. Leicester were vastly inferior on the day and Liverpool made them pay again and again. The interplay was magnificent, the movement off the ball was a pleasure to watch. You could tell that this team could do special things on their day.
Bournemouth 4-3 Liverpool, Premier League, Sunday 4th December 2016
I did warn you that wasn't all candy floss and lollipops. This game started out so well. Sadio Mane put Liverpool ahead in the 20th minute. Two minutes later, a near impossible finish from Divock Origi put Liverpool 2-0 up. Callum Wilson scored a penalty 11 minutes into the second half. Emre Can's wonderfully placed effort from the edge of the box though to put us 3-1 up and it looked like an another shining example of Liverpool's newly found character. But then the wheels came off. Bournemouth sub Ryan Fraser pulled it back to 3-2 on 76 minutes and centre half Steve Cooke levelled the score from a corner two minutes later. With the reds scrambling to salvage a point when they should have had all three, Loris Karius spilled a shot he should've gathered comfortably straight into the path of Nathan Ake. The Chelsea loanee couldn't miss and won the game for the home side in the 93rd minute.
This was a game that changed our season for the worse. This is the day that we really went from possible title contenders to a top four scrap. Before this point, Liverpool had won 9 of their first 13 league games. After this game, they would only win 5 of their next 12. This was the game when doubt visibly crept in. The defensive deficiencies had finally been shown and the paper was off the cracks. Teams now knew how to beat us. Bournemouth stumbled across this in all fairness. Their winner had a fair amount of luck attached to it. But it's fair to say that Jurgen Klopps side were not the same after this defeat on the south coast.
Liverpool 2-3 Swansea City, Premier League, Saturday 21st January 2017
After two F.A Cup games against Plymouth Argyle, a midweek League Cup semi-final first leg defeat to Southampton, and tough league encounters against both Manchester sides either side of a disappointing 2-2 home draw with Sunderland, a home game against the side bottom of the league looked to be just what the doctor ordered for Jurgen Klopp to get back on track. It turned out to be the exact opposite. Fernando Llorente fired Swansea City into a 2-0 lead with two goals in the space of five minutes early in the second half. However Roberto Firmino pulled one back on 55 minutes and equalised on 69 minutes. Liverpool would surely go on and collect all three points now in front of their own fans now, right? Wrong. Gylfi Sigurdsson broke away in the 74th minute and scored Swansea's winner in front of the away end. Liverpool tried desperately to equalise in the remaining 16 minutes, but to no avail.
"Why is this a game that changed our season?" I hear you cry. I'll tell you exactly why. This game set the blueprint on not only how to stop Liverpool, but also how to beat us. This game made Liverpool look easy to defend against and easy to counter against. Swansea made us look weak at set pieces and vulnerable when attacked with pace. Bournemouth accidentally stumbled over our faults. Swansea knew exactly what they were doing. From this moment on, every team that Liverpool played against knew the score – if you try and outplay Liverpool, you will lose. The best thing to do is accept that they are the better footballing side, but suffocate them. We were then rendered obsolete. Southampton, Wolves, Hull City and Leicester City would go on to beat us using tactics Swansea City had used before them. But then…
Liverpool 2-1 Burnley, Premier League, Sunday 12th March 2017
Liverpool went into this one after an important 3-1 home win against Arsenal the week before. But there was a fair bit of trepidation surrounding this game. We put teams like Arsenal away easily – It was the Burnleys of this world we needed to fear. The likes of Burnley were a monkey on our back that we couldn't shake. When Ashley Barnes put the visitors ahead within 8 minutes, it looked like history would repeat itself. But Liverpool managed to equalise a minute into added on time at the end of the half through Giorginio Wijnaldum. Liverpool continued to huff and puff in the second half and on 61 minutes were rewarded. Emre Can took possession 25 yards out. He carried the ball a few yards forward and fired low into the bottom left corner of the Kop goal. Liverpool continued to push and nearly had their fragility exposed a couple of times. They were far from remarkable but held out for the win no less.
That monkey was now well and truly gone. Before Burnley, we looked like we just had no clue how to break these teams down. We'd play within the width of the 18 yard box, between the halfway line and the 18 yard line. Teams would nick the ball, attack us with pace and beat us repeatedly on the counter attack. It affected our confidence. But no more. This was the game that all changed. It looked like the penny had finally dropped. Yes, we were shaky at the back again but that was to be expected considering our record against the "lesser" teams. We looked far more expansive and like we had finally worked out how to beat the teams we should have been beating. The title was gone, but the top four was still on.
West Ham 0-4 Liverpool, Premier League, Sunday 15th May 2017
Usually these lists go in fives but I just couldn't not mention this game. Going into our first visit to the Olympic Stadium, fourth place was starting to look in the balance. With the chasing pack of Manchester United and Arsenal both having two games each in hand on us and a distance of one and two points respectively, you could forgive the travelling Kop for feeling a bit nervous on their way down to East London. Couple that with the fact our previous results comprised of a 2-1 home defeat to Crystal Palace, a nervy 1-0 away victory at Watford and a 0-0 draw at Anfield with Southampton, then the nerves were understandable. In the end however there was no need to be nervous. Starting his first game in months, Daniel Sturridge rounded the West Ham goalkeeper to put Liverpool ahead before half time. Phillipe Coutinho put Liverpool 2-0 up in the second half from the edge of the box, before some nimble footwork and composure from the Brazilian made it three not long after. Some scrappy defending from the Hammers was punished by Divock Origi with 14 minutes to go, when the striker slid into an empty net to complete the scoring.
This was undoubtedly a huge result for a lot of reasons. Firstly, it eliminated Manchester United from the race for top four meaning we only now had to fend off Arsenal. It was also a beating that needed to be dished out taking into account our last few results, especially in the manner in which was dealt. The manner of the win was probably the most important thing though. Apart from the Everton game, when a home derby win is practically a foregone conclusion these days, we hadn't played with this sort of confidence against a team like West Ham since before Christmas. The West Ham and the Middlesbrough games, showed a different side to this team. We were now looking at a team who loved a challenge. They had something to play for and, where they would have thrown this advantage away under previous management and crumbled under the pressure, they thrived on being in control of their own destiny. It's frightening to think just how well our season could have gone it this West Ham game had come in January.