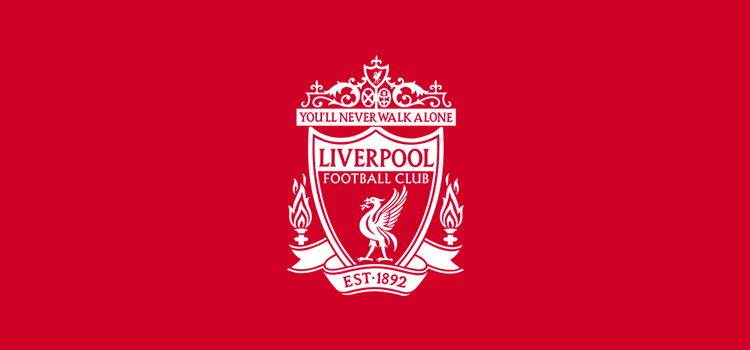 With just one game remaining for Liverpool – a home fixture against relegated Middlesbrough – Champions League football remains very much in their hands. If you handed Klopp the opportunity to seal such a feat against a relegated side at the start of the season, he would have accepted the invitation with open arms. But this is Liverpool, a football club who seemingly NEVER do things the easy way.
The 2016/17 campaign has been somewhat of a long struggle, yet somehow the club sit third after 37 games. With a record of 21 wins, 10 draws and six losses, it is understandable how the Reds have climbed to the position they are in, yet their stuttered form is perhaps evident of this Premier League campaign overall. Essentially, Liverpool will gratefully accept third place and Champions League football, but their position may be due to the failures of other top clubs this season, rather than simply a fantastic campaign for themselves.
Manchester United's sixth place spot and even Arsenal, currently in fifth, may epitomise the current campaign, where the top English clubs have simply failed to perform this season, excluding of course the triumphs of Chelsea and perhaps high-flying Spurs. The lack of English representation in this season's Champions League also highlights a somewhat absence of high standards this year, with only Leicester flying the flag for England in their exceptional European journey.
Middlesbrough's visit to Anfield on Matchday 38 brings with it major concern, with the Reds renowned for their failure to outclass teams from the bottom half this season. Some fans have viewed this as a good problem to have, having been victorious in other, perhaps more important, games this season, such as important results against clubs in the top six. It is, however, a major problem to have regardless of how you fare against the top half clubs, and simply epitomises why Liverpool find themselves where they are in the table; still some way away from first place.
It is, of course, a major positive that Liverpool sit in first place in the top six head-to-head table, having won five and drawn five against these fierce rivals, losing none in the process. They lead the table on 20 points, with Champions Chelsea four points behind in second, while the Merseyside club also have a superior goal difference of seven, compared to Chelsea's two.
However, as previously mentioned, it is the form against the other clubs that is so damaging to the final league table. Losses to Burnley, Leicester, Swansea and Crystal Palace stand out, with the last two at Anfield particularly worrying and painful to take for many fans. It is, however, the 2-0 loss to relegated Hull and the simply unacceptable 2-2 draw with relegated Sunderland that are significantly worrying, especially due to the fact that an already-relegated Middlesbrough are the visitors on the final matchday.
It is common knowledge that the attacking flare of the Reds frontmen is where they win games, countering clubs like Chelsea and Spurs who will unquestionably be seeking to torment a shaky Liverpool defence. Meanwhile, these bottom half clubs are content in sitting back, often with ten men behind the ball, and consequently counter when their opponents are throwing everything at them for the much-needed victory. This is a problem that Klopp and even the players are aware of, yet it seemingly fails to be solved as they continue their poor form against such clubs.
The 4-0 thumping of West Ham lay in stark contrast to previous performances, and so this attitude is undoubtedly required to overcome a stubborn Middlesbrough defence, who will certainly be no pushovers as they seek to end their short Premier League stay with a major upset at Anfield. The fixture cannot be a repeat of the 0-0 slip up against Southampton earlier this month, and the meeting this Sunday will unquestionably be a similar test, with Southampton's 'holiday mode' contrasting with Middlesbrough's necessity to finish on a high.
If results do however go against the Reds despite a win at Anfield on Sunday, with a Manchester City victory at an out-of-form Watford of particular concern, fourth place will be secured, but this again brings negative connotations. Champions League qualification will ensue for Klopp and his men, with no guarantee of an easy fixture as countless other clubs find themselves in the same position, vying for that elusive and hugely rewarding Champions League group stage spot.
A Liverpool victory and a City loss on Sunday will confirm third place, while a Liverpool victory and a City draw will favour the Manchester side due to their superior goal difference. A Liverpool loss meanwhile is simply unthinkable, with Arsenal also vying for a Champions League spot when they host Everton. There can, however, be a play-off for third and fourth spots, but more on that if it comes down to it…