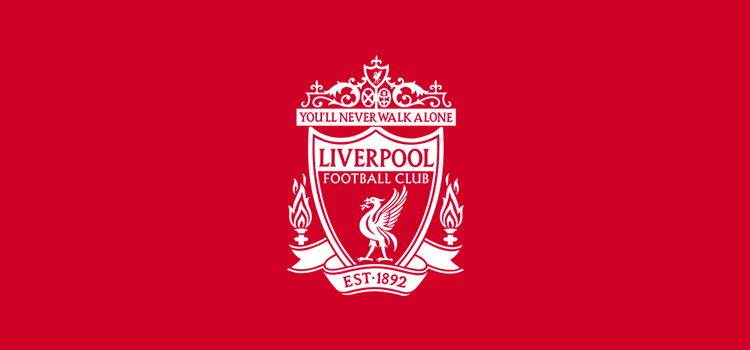 With the summer transfer window fast approaching, we are now getting to that time of year where rumours fly around regarding who will be buying whom over the coming months. This is no different for the Reds. Over the next few weeks I will be analysing Liverpool from back to front and giving my opinion on where exactly Jurgen Klopp urgently needs to strengthen, and where I think we will be able to get by….for now. As I mentioned, like any good Liverpool attacking move, I will be starting from the back. So this week, the goalkeepers will be first under the spotlight.
Goal-keeping the faith
People have made a lot of the goalkeeping situation at the club this season. Simon Mignolet has been heavily criticised by the fans and media for a couple of years now. It's easy to see why. For a goalkeeper of a team aiming to reach at least the top four, Mignolet has previously looked incapable of bossing his area, devoid of the confidence necessary to play the game outside of his own six yard box, and absent of the leadership skills required to command a shaky defence. To combat this, Klopp paid the £4.7 million release clause of Loris Karius in the summer so he could make the switch from Mainz. But this is a transfer that is close to failure. Karius has so far proven to be not much of an upgrade on the Belgian. He too lacks a presence and a grasp of the basic principals needed to be a top goalkeeper.
It would be easy to look at this situation and ignorantly say that Liverpool are desperate for a goalkeeper. Many people have and I'm sure many more will before 31st August. Joe Hart is the name that seems to be on everyone's lips when you pose the question of a replacement. But do we really need the England number one? I mean, if you sit down, look at the facts and take everything – statistical and holistic – into consideration, are Liverpool really that desperate for a goalkeeper? I would argue no, and here is why.
To be fair, if you compare both players key stats for 2015/16, Hart has been better than Mignolet. In the league Hart kept four more clean sheets, conceded six fewer goals and made 15 more saves than Mignolet. On paper, it looks a no brainer to buy Joe Hart and get rid of Simon Mignolet at the first opportunity. But the game isn't played on paper and there is obviously other factors that have to be considered. Like the fact that Hart was bombed from Manchester City because of his poor distribution. While Hart had the edge over Mignolet statistically in 2015/16, Mignolet actually exceeded in distribution success rate achieving 66% successful distribution as opposed to Harts 59%. This was a key reason for Pep Guardiola temporarily exiling Hart to Torino and bringing in Claudio Bravo from Barcelona. It is a clear statement of the City managers faith in his previous number one that he has replaced him with a 'keeper who is so clearly inferior. I also think that it is inarguable that Mignolet has improved on this part of his game this season. He is clearly more comfortable with his feet and is now even taking on players who are closing him down.
Another factor to consider is the quality of the teams both 'keepers are playing. I'm not going to bash Liverpool and say that City are better in any way. But all you have to do is pose the following question: Who would you prefer to have playing in front of you – Lovren and Sakho, or Otamendi and Kompany? For me, the answer is obvious. One pairing is shaky, unreliable and rash. The other is pacey, decisive and contains a proven leader. Subjective you might say, and you would have a point. After all, that is just my opinion. But consider this – Liverpool finished eighth last season and Manchester City finished fourth. You would think that with four places between them, the statistics for Hart and Mignolet would be oceans apart. But they aren't really. They're actually quite similar. four more clean sheets. six fewer goals. 15 more saves. It should be a much starker contrast.
Harts positioning and concentration have also been consistently called into question, which may have been another reason for Guardiola being so keen to offload him. After the Euros last summer in France, many criticised Hart for being overly-hyped in the tunnel before games and when getting balls back from ball boys. He was also rightly blamed for Gareth Bales goal in the 2-1 group stage win over Wales. If it weren't for a last minute Daniel Sturridge winner, Hart would have cost his team two points. It wouldn't have been the first time a lack of concentration from Hart would have cost his team points either. In games where his team have dominated, Hart will easily lose concentration and commit cardinal goalkeeping sins. This isn't a recent problem, it has consistently happened throughout his career. See the 1-1 home draw against Borussia Dortmund in a Champions League game at the Etihad in 2012, as a case in point.
To be fair to Mignolet the improvement in his game, not just on last season but compared to the Simon Mignolet we bought four years ago, is night and day. He used to seem terrified to come outside of his six yard box. He rarely came to claim corners. His kicking, especially from goal kicks, seemed to go higher than they did far. But this is not the same Mignolet. He now plays the game on his penalty spot. He is coming for more corners and at least making successful punches. His kicking and distribution has improved exponentially. He is by no means the finished article. He still leaves too many balls to his centre halves, which incites widespread panic across the stadium. But at least he is progressing. He has clearly worked extremely hard on the training ground to fend off the threat of younger challengers and the calls for his head.
In the past back up 'keepers to Mignolet have not been realistic threats. The likes of Adam Bogdan and Brad Jones have been so much poorer in comparison to Mignolet that, even when the Belgian was dropped due to poor form, it was clear that we couldn't carry on much longer with either of those two in his place. While many may not see it, I would say that Karius has been a good buy for Liverpool. He is younger and, as many know, goalkeepers tend to peak later than players in any other position on the pitch due to goalkeeping relying a lot on experience. Karius may not look a top level goalkeeper now at 23-years-old, but that doesn't mean he never will be. He is a viable long-term threat to Simon Mignolet's future, not just in the first team, but at the club. Mignolet has clearly seen or been told this and has made efforts to improve. The results are working in Klopp's favour. For a mere £4.7 million, even if Karius doesn't turn out to be a long term number one, he is a more than capable number two.
Don't get me wrong here, I am not saying that Migonlet is the long term answer. We are a team that looks to be fighting for the league and I don't think Simon Mignolet is a league winning goalkeeper. League winning goalkeepers win you 10-15 points a season. Does Mignolet have that ability? I would say no. He will never have the leadership skills or inspire the needed confidence in his defence to reach that standard. So, in the long run, I would eventually replace Mignolet. But do we need to do that now? There are other, more urgent changes that need to be made. Mignolet is doing well enough and Karius is pushing him all the way, looking to snatch his first team berth away from him. Our next goalkeeper needs to be THE one. In my opinion, we wouldn't scrimp on a star striker so we shouldn't on a star goalkeeper. But that will cost a lot of money. With so many improvements to be made, I don't think we have that kind of money to blow.