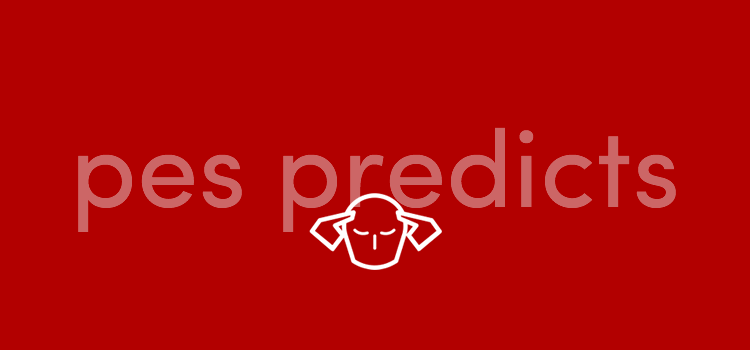 Welcome to another episode of PES Predicts, where we let PES2017 try and guide us to how the weekend's action will play out. It's fair to say "mixed bag" would be the best way of describing the results so far. But that could all change, as we look at Liverpool's trip to Stoke.
The hardest part of this column is trying to get the lineups somewhere near right. This is not helped by Liverpool's flair players getting crocked one by one, and now Coutinho is sick to add further selection headaches. I'm going to venture that the little Brazilian recovers though, whilst Stoke are equally hard to predict but we'll just see if I'm right.
There's no Bet365 Stadium on the game, which is probably an oversight, so we're at St Jakob's Park. No real reason behind that choice, I'll level with you. Stoke kick us underway, and Charlie Adam nearly scores after 30 seconds! His shot from the edge of the box is palmed away by Mignolet. Down the other end Grant gathers a Firmino cross at full stretch. It's a really open start, this bodes well. Berahinho has the next chance but from a position unmarked in the centre of the penalty area, he hits his volley into the ground and it barely reaches the keeper. Wijnaldum smashes a half volley over from 30 yards or so out. 18 minutes played and I can finally pause for breath.
The yellow card is out! Lucas is late on Berahino and takes a booking. Not his first or his last I imagine. Stoke work the free kick well and Crouch gets the chance to hid a trademark volley, but Mignolet tips it wide. The big man heads the resulting corner agonisingly wide. Stoke are using Crouch well so far. Liverpool's turn to attack now and they put together a nice move, Coutinho gets himself free in the box but his side footed effort is miraculously blocked by Shawcross. From the corner though, hold the phone, Lucas has scored! The kick from Milner is missed by everyone except Lucas arriving at the back post, about 8 yards out, who hits his half volley low past Grant. 32 played and Liverpool lead.
Stoke are trying to respond but Liverpool have dropped in to try and protect what they have until half time. A couple of half-openings but no more shots, and that's half time. Drury tells us it's "had its moments" which I suppose it has. Liverpool have had 67% of the ball which is possible.
The second half starts with Liverpool on the front foot, Origi's through ball is blocked and Firminho tries to bend it in the bottom corner on his left. Just wide. Stoke seem intent on just trying to hit the big man, but it isn't really getting much success anymore. Johnson blocks Wijnaldum in the nick of time, before Clyne picks out the Stoke defender with Origi and Coutinho waiting. A second goal looks like it is only a matter of time. Ben Woodburn is on for Coutinho.
Stoke make a change a few minutes later, with Afellay on for Sobhi. Never make a change when defending a corner! Milner's corner is whipped to the back post, Grant doesn't come and Origi powers a header home. Stoke bring on Mame Diouf for Crouch. Firmino now with a chance but Grant parries it away. Stoke look beaten now with just a few minutes to go. Emre Can has an effort saved, before Firmino's shot is blocked behind. Liverpool seeing this out in style. Lucas heads the corner over, and that's it! Liverpool get the win today. Jim, speaking for about the first time, explains that he loves watching goalscorers but appreciates a good clean sheet. Lovely stuff. Thanks Jim.
So PES is predicting a good weekend for Liverpool fans, but don't worry Stoke fans – it's only PES.
PES PREDICTS: Stoke 0 – 2 Liverpool