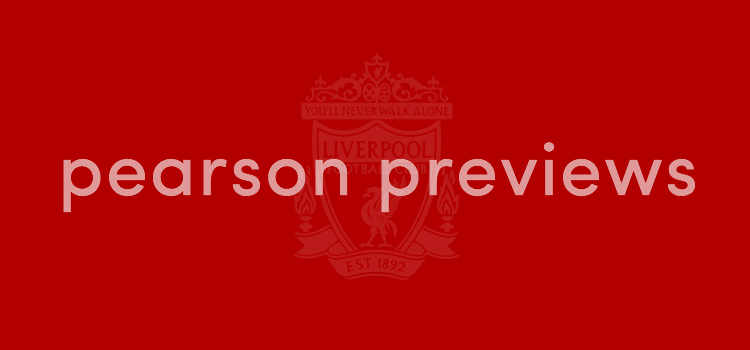 Liverpool will travel to West Brom this weekend looking to tighten their grip on a top-four place. If they can win each of their remaining six games then they will be all but assured of qualification to the Champions League. They have scored on average two goals per game over the last eight games and will be hoping for more this time out despite injuries to key players. West Brom have been good this season but have won just once since reaching the 40 point mark. They are now in danger of slipping down the league as Southampton in 9th have cut their advantage to four points. They have failed to score in five of their last six games and lost two of their last three at home.
League leaders Chelsea travel to Old Trafford on Sunday in one of their more difficult tests remaining before the end of the season. If they pass this challenge then little will stand in their way of taking the title. Five wins in their last six has seen them close in on the crown but a dropped points here could see their lead cut. Manchester United have failed to win six of seven at home recently but an unbeaten run stretching back 21 league games has kept them in touch with the top four. They cannot move into the top four this weekend but they need to keep picking up points to avoid losing ground on those above.
Tottenham have won six games in a row and with that run moved within seven points of the top. This weekend they host Bournemouth having won their last 11 games at home. A win would cut the deficit to four points ahead of Chelsea's game and it could be entertaining as they have scored more than two goals in each of their last six games. Bournemouth have had a mixed run of form at times this season and have not won in their last three games. Three draws in their last three away games, however, has helped to move them move clear of relegation danger. They are now seven points above the bottom three but may need one or two more points to be certain of safety.
Manchester City can move into 3rd place if they beat Southampton away from home in the Saturday tea-time kick off. Last weekend's win at home to Hull was City's first win in five league games, a run which has seen them fall away from the top of the table. They have however lost only one of their last five games away from home. Southampton have had a good run of late, winning in four from six and have moved into the top half of the table. They have a good chance to make up ground on West Brom above with a win in this game.
Monday evening sees Arsenal travel to Middlesbrough on the back of four straight away defeats. In each of those games they have conceded three goals and defeat in this game could spell the end of their top four hopes. Going into the game they could find themselves in 7th place in the league as they are currently level on points with Everton. Middlesbrough are a different test than the one which got a 0-0 draw at the Emirates earlier this season and have not won a game in the last 14 attempts. They have scored just three goals at home in that run and are quickly running out of time to save themselves from the drop. They are second bottom, six points from safety but not looking like they will pick up many more points before the season's end.
A two-goal win over Burnley on Saturday would see Everton move to 5th in the league, if only for a short time. Their rivals will have played three games fewer but it is points on the board that could be vital in the run-in. Everton have won seven straight games at Goodison Park, scoring 26 goals in that time. Burnley have picked up just four points away from Turf Moor this season and are without a win on the road. It is difficult to see that record improving in this game but they have kept three clean sheets in the last four. They now sit 12th in the league and are one of four teams on 36 points in with a shot of a top half finish.
Watford have had mixed form all season but now find themselves in 10th place and pushing for a top half finish. Despite a heavy defeat away to Spurs last time out they have won two home games in a row and entertain relegation-threatened Swansea this week. Three points for Watford would maintain their top half place and could move them level with Southampton. Any points are vital for Swansea at the moment and a win could be enough to move them outside the relegation zone. They have not won a game since early March, five matches ago and need to start soon before they fall too far behind.
Crystal Palace host Leicester this weekend looking to build on their six-point cushion over the relegation places. Both sides have five wins from their last six league games and are in form heading into the match. It will be difficult to tell Leicester's condition ahead of the game given a difficult away trip to Madrid in midweek. They, like others, are one point away from a top half finish to the season, something which looked unlikely until their recent run. With safety all but assured and split focus, Leicester may suffer their second straight league defeat in this game.
Stokes' recent form has dropped them outside the top half and down to 13th place in the league. They have lost four games in a row in the league and it has been five since their last win. They have only beaten two teams who are currently above them in the table this season, Burnley and Watford. This weekend sees the visit of Hull, a side which are more comfortable at home than on the road. They have won four of their last five at the KCOM, but have not had a victory outside of Hull since August. A win for Stoke would end any nagging concerns about relegation, but a win for Hull could see them move five points clear of the drop zone.
West Ham travel to face bottom side, Sunderland, this weekend having all but secured their Premier League survival. Their 1-0 win at home to Swansea was the first win in their last eight games and moves them eight points clear of the drop. They are now instead just a point from a place in the top half of the league and a win in this game will see them move up. Sunderland have lost their last seven games and have not scored a goal in that time, around 675 minutes. They are now 10 points from safety and although they may not fall much further behind this weekend, they are quickly running out of games.
The end to Liverpool's season is in their own hands, if they win each game then they qualify for the Champions League. In truth, given their rivals run in it may not even require six wins but they need to start with a win in this game to keep the pressure on everyone else.