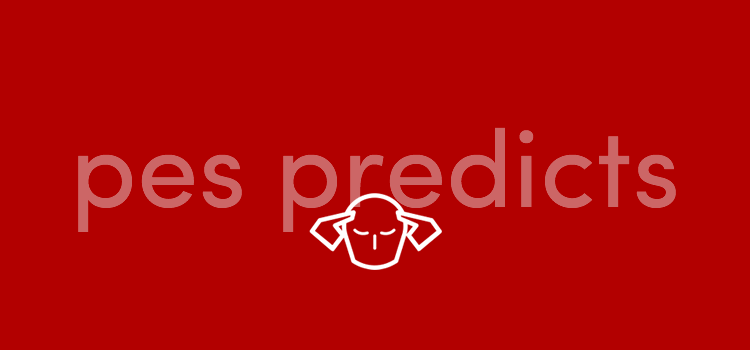 Welcome to PES Predicts, where we use PES 2017 to predict football matches. In a week where there are only four Premier League games, I'm looking for some joy from Liverpool vs Burnley. I'm also hoping for a load of goals, given the lack of activity this weekend. Let's get to it.
Anfield is on the game so it's always a good atmosphere, and with Burnley typical away day strugglers, the home fans will be expecting a comfortable win. With Firmino a huge doubt though I'm backing Divock Origi to come in and spearhead the attack, with Sturridge still unavailable. Jordan Henderson is also still out. For Burnley, well they rarely change much but Tom Heaton should be back from illness. Let's play (watch) some (virtual) football!
Drury says it's an absolute delight to have Jim Beglin beside him. Bit of a one sided commentary on the way then. You'll Never Walk Alone is just coming to a close, and then Liverpool kick us underway. Mane's in the mood, he slips past a few defenders and lays it off to Lallana who shoots just wide across goal. Nearly the perfect start. Matip then gives it away in his own half and Gray should be in, but Klavan gets his mate out of jail. Origi then spoons a cross straight out of play. Very scrappy all of a sudden but it's very open. Origi and Mane then combine down the right but Keane gets it away just ahead of Coutinho. Burnley have held out for half an hour.
But no longer! Origi opens the scoring, and it was just showing signs of coming. Burnley give it away sloppily in midfield, Can finds Coutinho, who slips in Origi who finishes confidently one on one. That'll settle any nerves, and Liverpool will want to build with a second as soon as possible. Burnley don't seem keen to let that happen though, and they have a freekick about 25 yards out. Brady is dangerous from these…but this is awful and floats into Mignolet's waiting arms. It was like he kicked penny floater. Down the other end, Mane shoots from 30 yards and Heaton tips it wide. That was travelling. The corner is taken short and fundamentally wasted, but that's half time.
Burnley get the second half underway and George Boyd just pulled out an unbelievable bit of skills to skin Klavan. His cross is rubbish though, such is life. But wow, what a counter attack goal, and it's Origi again! After the Burnley attack broke down, Lallana found Coutinho on half way who slid a pass down the channel for Origi. He shrugged off Ben Mee and side footed it across Heaton in the far corner. A lovely goal. 53 played and Liverpool are laughing.
Liverpool are popping it about now like a team who are 2-0 up against a side with no away wins in the League. There's 3. It falls to Mane in the box and he won't miss those. A great challenge from Keane denied Lallana but it fell kindly for Mane to slot it on off the post. In the bag. Andre Gray does well down the other end to make space for a shot but it is beaten away by Mignolet. Burnley will fancy a goal for their fans but the game is long gone. Can shoots just wide. Moreno replaces Origi, whilst Scott Arfield is on for Robbie Brady.
Moreno has a chance to make his mark but he gets smashed by Lowton…fairly actually. Then Heaton denies Lallana. Pretty brutal this from Liverpool. Vokes is on for Ashley Barnes, will that help? Crikey, that's a good save from Mignolet. Vokes got up and his header was low into the corner but Mignolet clawed it out. However, that's 4-0. WIjnaldum gets his customary home goal. Moreno cuts infield and spreads a pass across the box to Wijnaldum, who drives it across Heaton into the far corner. 4-0. "Demolition. Destruction. Annihilation." says Drury. It's hard to argue. That's full time.
Well, it's a scoreline I can see happening sadly for Burnley fans. I just hope for my sake that Origi does play and Firmino is injured, or else this might be a bit different. Anyway, don't worry about that, it's only PES afterall.
PES PREDICTS: Liverpool 4 – 0 Burnley