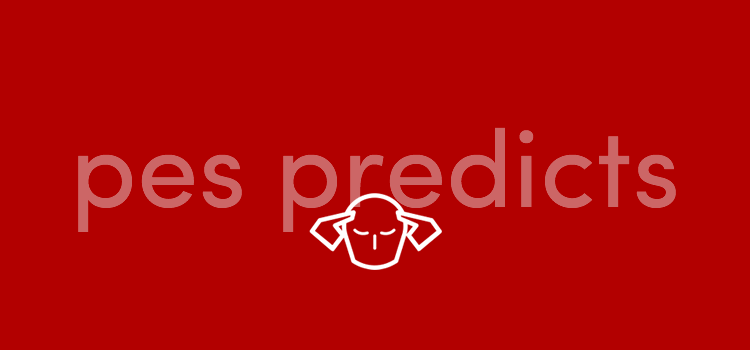 Hello! Welcome to another edition of PES Predicts, the blog where we let PES 2017 loose on the Premier League's finest. This weekend sees a blockbuster as two of the top 6 clash, with Liverpool welcoming Arsenal to Anfield. You'll Never Walk Alone is blaring around virtual Anfield so we are approaching kick off imminently, so let's get to it.
I'm backing Dejan Lovren to return to the heart of the Liverpool defence, whilst Milner is captain in Henderson's absence. Arsenal once again have Sanchez up front and Ozil has shaken off his illness to start. So, can Liverpool bounce back from their defeat at Leicester?
The early signs are, no. Arsenal are enjoying the opening exchanges without creating anything, which is like a catchphrase for Arsene Wenger's team. Kieran Gibbs is up the left hand side like a young Roberto Carlos. Just without half of the talent, so it all comes to nothing. Bellerin has a shot well blocked. Now that is a pass! It's great from Coutinho, who plays a ball over the top of Mustafi with the outside of his right foot and it lands perfectly in the stride of Roberto Firmino. He kills it with one touch and slots home with his second. Lethal, and the home side lead.
It really should be two. Clyne and Mane combine and the former's cross is scooped wide on the volley by Firmino. A difficult chance but he's 6 yards out and should score, in my humble opinion. Beglin seems less bothered. Liverpool have got the hemmed in at the minute, as Milner lashes one wide from 30 yards. Just 20 minutes played.
Emre can't! He shoots wide from the edge of the box. Goodness me I can almost hear the virtual fans typing #WengerOut on Twitter. Still Liverpool keep coming, and again Firmino should score. Lovely ball from Clyne again but he side foots it across goal and wide. "The score is only 1-0 but that doesn't tell the full story." Never a truer word spoken, Peter Drury. Oxlade-Chamberlain tries a volley from 25 yards that bounces once and is easy for Mignolet. Ironic cheers from the home crowd, if such a thing existed in PES. That's half time, and Arsenal are lucky to have nil.
Arsenal kick off the second half and they've decided to try and get some possession. That plan nearly falls flat on it's face when Koscielny gives it away but Mane can't control. Oooh, Dejan Lovren. That's needless. He flies in on Ozil and is booked. Sanchez's free kick is on target but easy for Mignolet, which gives you an idea of how bad it must have been.
With an hour gone, Arsenal are trying to commit more men forwards but they can't get anything going. Sanchez passes it straight out of play. Welbeck is on for Iwobi. Liverpool bring on Origi for Mane. Bellerin is becoming an increasing influence but his crossing is for nothing with no real target. Time for Giroud? Apparently not. Good save by Cech to deny Firmino a second, sprawling to his left to keep out a snapshot. At the other end, Ozil's won a corne, which he takes himself but it's awful. Catching practice for Mignolet. 75 played.
Wijnaldum hits the bar! Mane's pull back is behind everyone, except the arriving Wijnaldum but his effort is deflected up and onto the crossbar, going behind for a corner that is delivered far too close to Cech. But oh my, what a save that is Petr Cech! Can's header from 6 yards and Cech is able to spread himself and clear it. Meanwhile Sanchez has managed to get something on a cross but it bounces through to Mignolet. Arsenal have been much better second half in terms of possession but they've created nothing.
Arsenal not exactly throwing the kitchen sink in there, and in fact here come Liverpool on the break. Low cross from Firmino, pin ball in the six yard box and Mane taps home. Thank you very much, let's go home. It is in fact the last action, as the ref barely allows for the kick off.
So, a more comfortable win for Liverpool than even the most diehard Liverpool fan could wish for. Arsenal just couldn't get going, which will of course please the Wenger out brigade. But, it's only PES…
PES PREDICTS: Liverpool 2 – 0 Arsenal