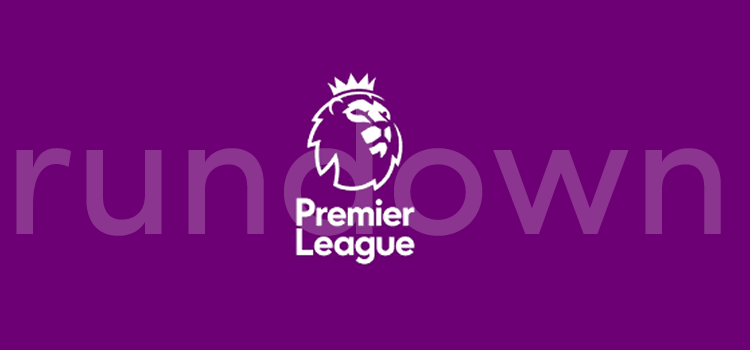 Liverpool picked up their first away point since mid-January in the 1-1 draw away at Manchester City. In a game that was perhaps more important not to lose than to win, the side performed well and remain unbeaten against the top 7 this season. They will be a little disappointed to leave with a point after taking the lead in the game but with that result they stay 4th in the table, just one point behind City. That was City's second successive home draw and with tough games against Arsenal and Chelsea next they could find themselves slipping down the table if they cannot find a win.
Chelsea left it late to beat Stoke 2-1 away and extend their unbeaten run to eight games. They remain 10 points clear at the top of the league and on course to take the title this year. Chelsea however have conceded in each of their last six league fixtures and so with games against teams from the top 7 coming, they could slip somewhere along the way. This result was Stoke's first home defeat since November but they stay in 9th place in the table.
Tottenham remain as the best challenger to Chelsea this season as they beat Southampton at White Hart Lane. That win was their 13th at home this season and puts them comfortably in the top 4. They are now seven points ahead of United but having played two games more. Southampton are inside the top half on goal difference alone but can move up to 9th if they can win one of their games in hand. They need to keep picking up points however as Leicester in 15th are just three points behind them.
Manchester United moved ahead of Arsenal into 5th place due to their 3-1 away win over Middlesbrough at the Riverside. The Man City and Liverpool draw leaves United just four points outside the top 4, with games in hand and they still have to play their two main rivals. For Middlesbrough however it was another defeat, their third in a row, meaning that they remain second bottom in the league table. They now sit five points from safety.
Arsenal lost more ground on the top 4 as they were beaten 3-1 at the Hawthorns. It was their third successive away loss to that same score line and put a large dent in their hopes of qualifying for the Champions League next season. The Gunners have just wins against Hull, Burnley and Swansea since 2017 began and are now six points behind 4th. For West Brom it was their first win in three games since reaching the 40 point mark. They remain 8th, seven points behind Everton and comfortably in the top half.
Everton beat Hull 4-0 at home to keep up their outside chance of a Champions League place. Following that win they are now level on points with Arsenal and six away from breaking into the top 4. They have just one defeat in their last 12 games and with good fixtures ahead they will be looking to extend that. Hull stay within the bottom three after their 14th successive away game without a win. They are now three points from safety and running out of games in with to save themselves.
Bournemouth won their second home game running to move up to 11th place. Following an eight game winless run they have picked up seven points from their last three games to climb away from the relegation places. Their opponents, Swansea, drop down into 17th place and are three points ahead of Hull. After a good run since January they still find themselves in danger and need to continue to pick up points to avoid dropping back to the Championship.
West Ham drop into 12th place in the league table courtesy of a 3-2 loss to Leicester but are still only outside the top half on goal difference. It is now three defeats in a row for the Hammers and five games without a win. Leicester move to within three points of West Ham but stay in 15th place. That win was their third in a row in the league and they have now scored nine goals in three games since changing manager.
Crystal Palace beat Watford 1-0 at home to win their third game on the bounce and with it keep their third straight clean sheet. Before this run Palace looked in danger of relegation but they have now climbed up to 16th and are four points clear of Hull having played a game less. Watford fall to 14th place in the table and haven't won a game since the start of February.
The final game of the weekend was the 0-0 draw between Sunderland and Burnley at the Stadium of Light. It was Sunderland's first point in four games but was not enough to move them off the bottom of the table. Burnley however missed the opportunity to win their first away game of the season and they drop to 13th. It was the first time in 13 games that Burnley have failed to score.
Liverpool are now in control of a top 4 finish but with the sides around them having games in hand their run in for the remainder of the season is still uncertain. They need to rely on other sides dropping points but with a highly competitive league that is quite likely. The club just need to focus on winning their own games until the end of the season and maintain concentration when facing a side from the bottom half.