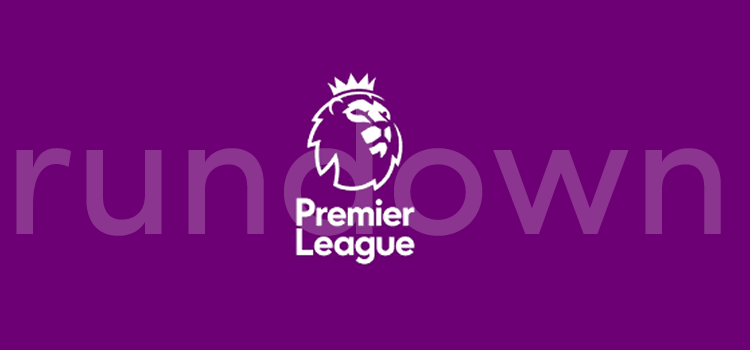 Saturday's tea time kick off saw Liverpool finally return to form after a troubled January with their 2-0 win over Tottenham at Anfield. The Reds had been on a winless run in the league stretching back to December, but it is no hidden fact that they up their game against the better teams. They certainly did that at the weekend and now move back into the top four ahead of Man City with City playing on Monday. Tottenham remain second but are now level on points with Arsenal and only two ahead of Man United in sixth. Saturday's defeat away at Liverpool was the first time in three months they have lost. It continues a run of poor performances gifting just one goal in three games.
Leaders Chelsea missed the chance to extend their lead to 12 points after a 1-1 draw away at Burnley. It was not the most convincing performance from the champions elect, but with Man City still to play, their lead has increased over the chasing pack. It was the first time in six games that Burnley have failed to win at home. With that point, their 29th gained at home this season, they remain in 12th place, ten points above relegation.
Arsenal's controversial 2-0 win at home to Hull moved them into third place in the league, 10 points behind Chelsea. It was a tight game which gave Arsenal their first win in three matches. Hull City may feel the result was harsh on them, and after this loss they remain in the bottom three. They did show signs of the good form of late, and although it wasn't enough to get points this week, they could yet find enough to climb to safety.
Manchester United briefly moved up to 5th following their comfortable 2-0 win at home to Watford, but dropped back into 6th after Liverpool's late win. It is their second win in a row and third game without conceding, a run which has seen them close the gap on those above. Watford's first defeat in five games brings an end to their good run of late and sees them slip to 13th in the table. At one point they could have been dragged into the relegation fight but following recent games they have shown enough to be free of trouble this season.
Everton remain in the hunt for a place in Europe next season but lost ground on those above them. With their goalless draw away at Middlesbrough, they now sit eight points behind the top four. The Toffees are unbeaten in their last eight games but this was the first time in that run that they had failed to score. It was a game which could have ended in a narrow victory for either side, so perhaps a 0-0 was fair. The result however did little for Middlesbrough, who had a chance cleared off the line in the latter stages. They drop to 16th in the table, two points clear of the relegation places. They now have scored just three goals in their last eight games.
West Brom remain in 8th place in the table after a late equaliser in their game away at West Ham. That draw continues the Midlands club run of not losing to a team outside the top six since September. After a controversial game, it was West Ham who thought they had sealed the points when they made it 2-1 just four minutes from time. A win would have taken them within two points of the Baggies but instead they fell to tenth in the table.
Stoke moved back into their customary 9th place after a game which saw them record another win against a team from the bottom half. With their narrow win over Crystal Place however, they now have 11 points from six games since the year began. For Palace it is as you were, they remain off the bottom by goal difference alone, still two points from safety and just one win in eleven games.
Sunderland missed the chance to move out of the bottom three as they fell to a 4-0 defeat at home to Southampton. Going 2-0 down just before the break, Sunderland showed little fight to win the ball back in the second half. After this result they are no further away from safety, but games will start to run out soon enough. Southampton are up to 11th in the league after their second win in eight games. It will be a welcome turn in form as they go into a two week break ahead to the league cup final at the end of the month. They will aim to use this game to build momentum, but they will struggle to find a more willing opponent than Sunderland this season.
Swansea elevated themselves to 15th after their comfortable 2-0 victory against Leicester City. Its three wins from four now for the south Wales side who are climbing the league following a recent turn in form. Leicester however are only heading in the opposite direction. They drop to 17th after their sixth straight game without scoring. Sitting just two points ahead of relegation, they are now the next in line to be over taken by the teams below them. Given the Foxes' involvement in two cup competitions, one wonders when the league form will have time to turn around.
Manchester City and Bournemouth play on Monday evening at the Vitality Stadium. A win for City can take them second, eight points behind Chelsea. Win, lose or draw for Bournemouth and they will remain 14th, but three points will take them further away from danger.
An important win and more points taken from their rivals means that Liverpool will continue to fight for the top four. If they can come up with a way to beat the teams that sit back and defend then they will be a real force in the league going forward. Important games against Arsenal and Man City in the next month will begin to tell how their season will pan out.