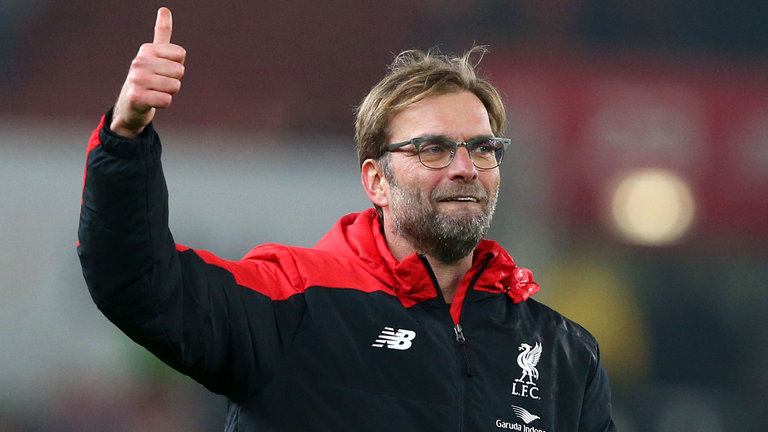 Liverpool coach Jürgen Klopp says he welcomes the Anfield giants' decision to employ a sporting director in the shape of Michael Edwards.
The Reds hierarchy have revealed that Edwards has been promoted from technical director to sporting director at Anfield.
It means he will take the lead role on future transfer negotiations — leaving questions about Klopp's role in such dealings: questions he has dealt with by declaring: "If somebody is not happy with whatever and you ask – is that your player or his player? It's always my player. I can't blame anyone for anything. I can take the pressure". 
"In this business, the manager is not allowed to be a one-man show. I'm a specialist in football things, I know a lot, but not everything like finances. I like to have the best people around me and Michael is for sure one of the best I have met."
Edwards has already worked alongside Top chief executive Ian Ayre on transfers in the summer but now he has cemented his position at the club.
It is reported that the appointment comes after Liverpool owner Fenway Sports Group has been impressed by Edwards — now Klopp says he is happy to confirm he backs Edwards' permanent role.
He said: "This decision is hugely positive for us. It will make us better and stronger in managing the process of building and retaining playing talent at all age groups". 
"Development is so important and it makes sense to have a position, within the football structure specifically, that focuses on where we can improve".
"It's no secret I like the concept of a sporting director and having worked under this model previously I have found it to be nothing but positive and forward thinking". 
"Michael is absolutely the right person for this. He has the knowledge, expertise and personality to flourish in the role and I was delighted when he told me he would be accepting the position". 
"Importantly, he also has a fantastic team of people around him, who have all played a significant role in putting together the talent we currently have in the first team, development squad and at even younger age levels."
Liverpool face Watford at Anfield on Sunday in their next Premier League clash, kick-off 12.15pm.