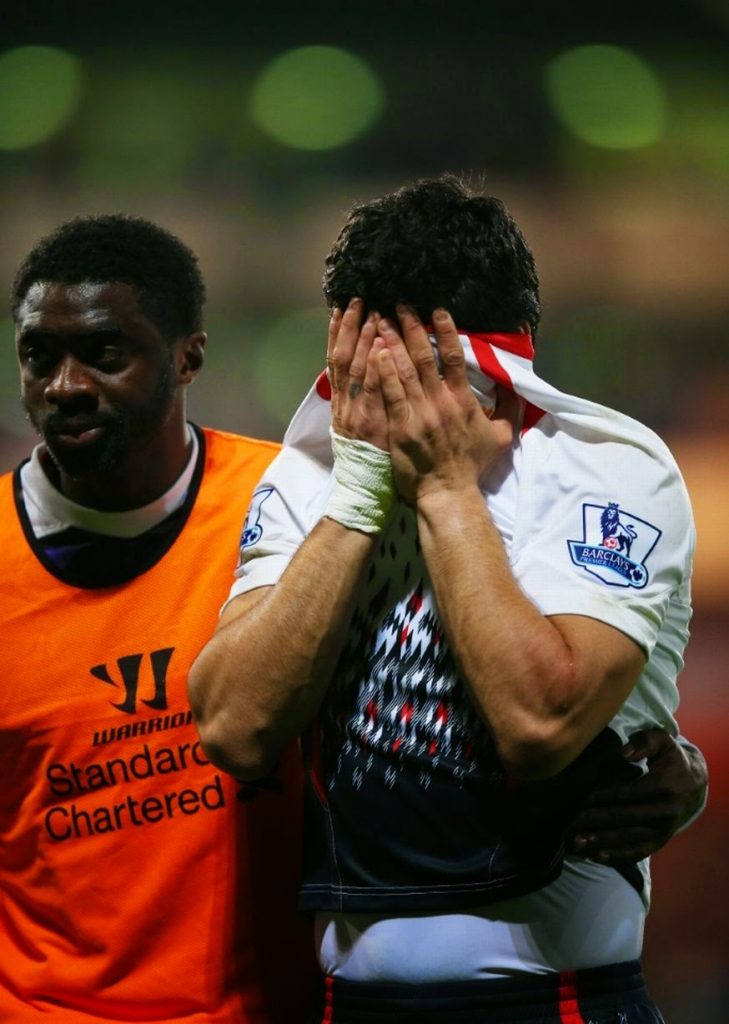 Ex- Liverpool striker Luis Suarez nearly moved to Spanish giants Real Madrid in a £50 million deal.
The Daily Star claims that a serious offer was made by Real Madrid to Liverpool to sign Suarez, who was serving a ten-match ban for biting Chelsea's Branislav Ibramovic at the time.
However, Los Blanco's instead went for Tottenham Hotspur's Gareth Bale last Summer in an £85 million deal.
Liverpool managed to get Luis Suarez to sign a new four-year deal and he went on to have a fantastic Season for the Reds, scoring 31 goals to get Liverpool so close to winning the Premier League, finishing just two points behind winners Manchester City.
In finishing second in last Season's League campaign, Liverpool are straight into the Champion's League Group stages.
Luis Suarez has been sold for a very healthy 75 million pounds fee to Barcelona and while Liverpool will miss the supremely talented forward, they may just be relieved that the got the best out of him and the best price for him after his four-month ban for biting an opponent again.
Adios Luis.